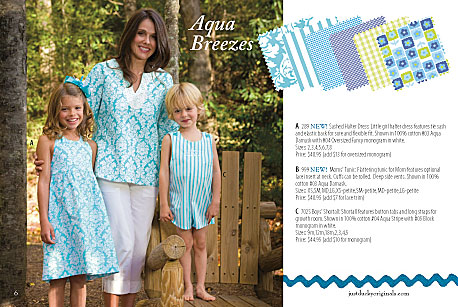 Historically, Damasks are a style of woven fabric supposed to have originated in the city of Damascus. Modern-day Damasks are commonly single color prints featuring patterns based around floral motifs.
The versatility of classic Damasks is evident in the accompanying image from Just Ducky's Spring 2009 catalog, where the print is equally attractive on a girl's dress and her mother's top.
The Damask style print for Just Ducky was produced in aqua, pink and lime.