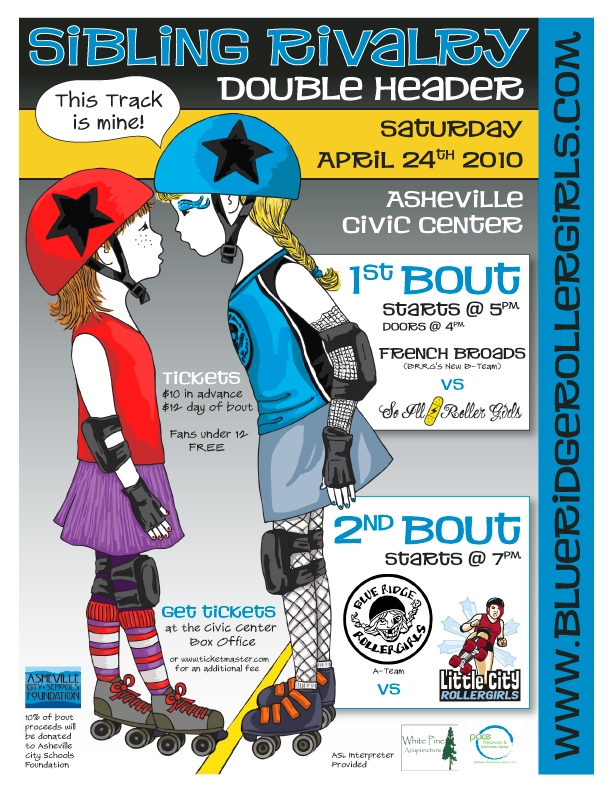 Yeah, I loved creating posters for our local roller derby team, the Blue Ridge Rollergirls! The theme for a 2010 double header was "Sibling Rivalry." I immediately pictured two young girls being, as sisters can be, bratty. Perfect for my children's book illustration style.
So, some time at the drawing table, some coloring on the computer, some fun with type and a poster came to life. Well, actually two – one tabloid size and one letter size (shown).
Perhaps I'll revisit this illustration and draw a complete picture book based on these two girls. Obviously, there is a story here.