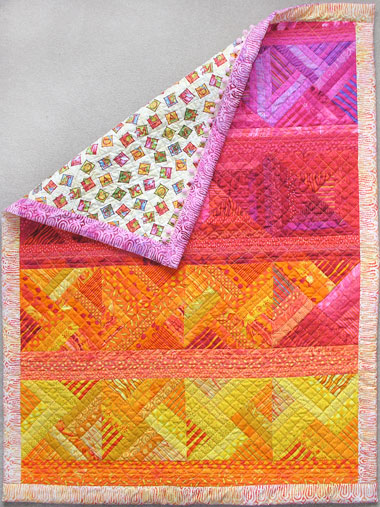 When I created the large Sunset Quilt I had quite a few ends of sewn blocks and remaining strips of fabric. As it turned out, a perfect amount to make a fun bright baby play quilt.
On the flip side I used an animal themed ABC block pattern that picks up a lot of the colors from the pieced side.
For the borders I used two different batik fabrics and inserted extra batting so those borders are a little puffy.
And since I was thinking of this as a play quilt, rather instead of a sleeping blanket, I added fun pom-pom trim along the top and bottom on the ABC side.
Bright and cheery to be sure.